Web Design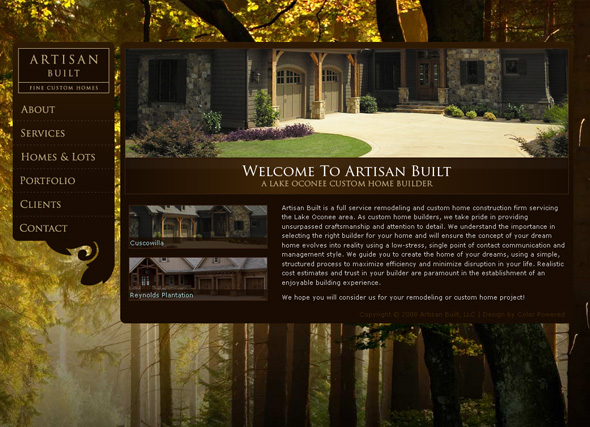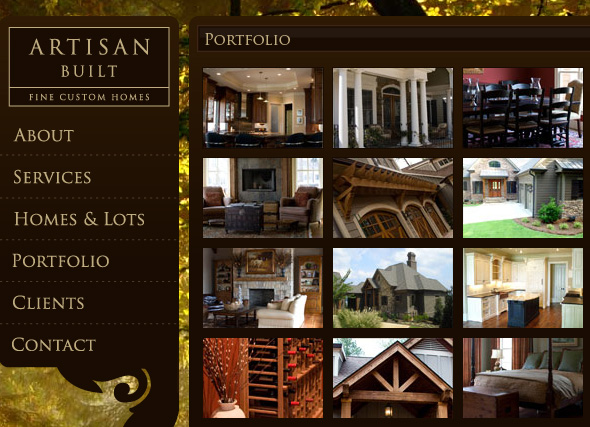 Artisan Built
Artisan builds custom homes on Lake Oconee. We built a custom Ajax photo gallery and used imagery throughout the site that emphasized not just the beauty of the homes, but the surroundings and lifestyle as well.
Screenshots: 1 2 | View Website
Our Process
We follow current best practices for web development so that our sites are fast loading, extremely accessible to search engines, are easy to maintain and scale, and work across all major browsers. We employ a number of techniques to further decrease load times and optimize for search engines.
Our websites are custom designed for each client. We can not use design templates, as each site is built from the ground up around communicating a specific message.
For detailed information on our web development process, please read about our approach.